Cuisine
Dinner
You will enjoy a set of dishes based on "Ichibayojiru" "Niban Ijiru" taking into account the temperature and humidity of the day, made from ingredients specially selected by the head chef each morning with emphasis on local food production in Shirahama Town, Wakayama Prefecture.
Because Shirahama is blessed with seasonal ingredients and fresh fish that differ each season, you can enjoy the food made of carefully selected ingredients all year long.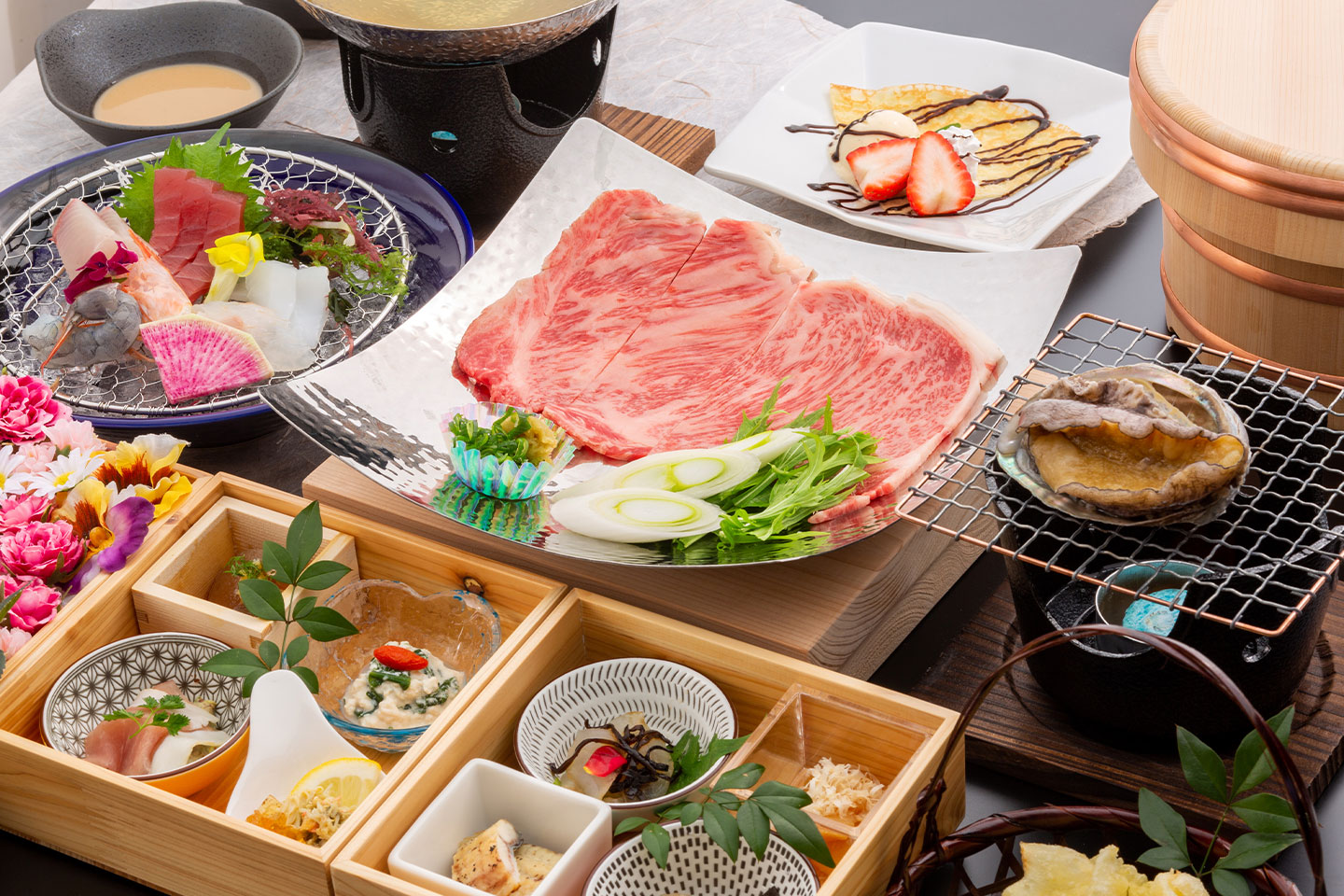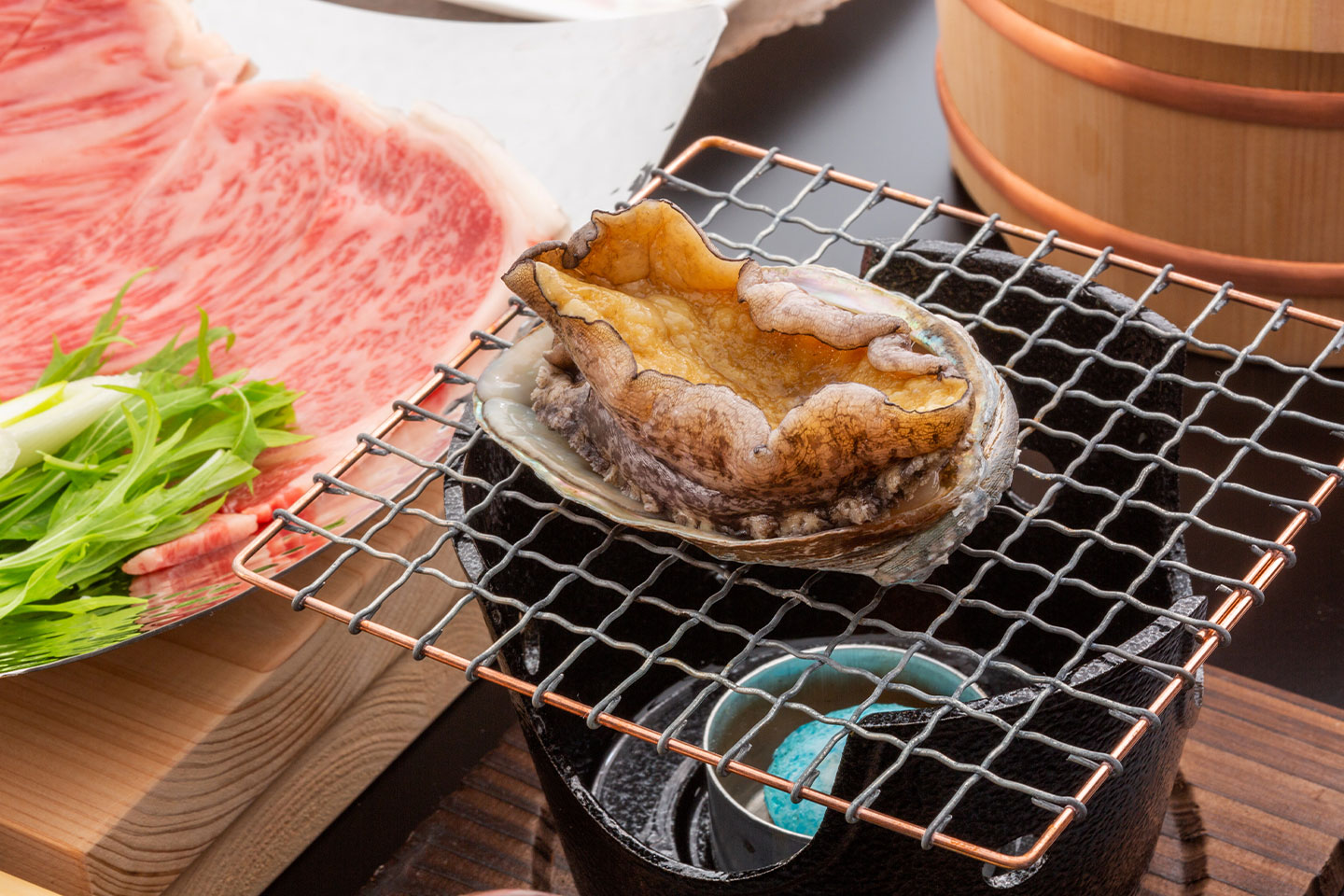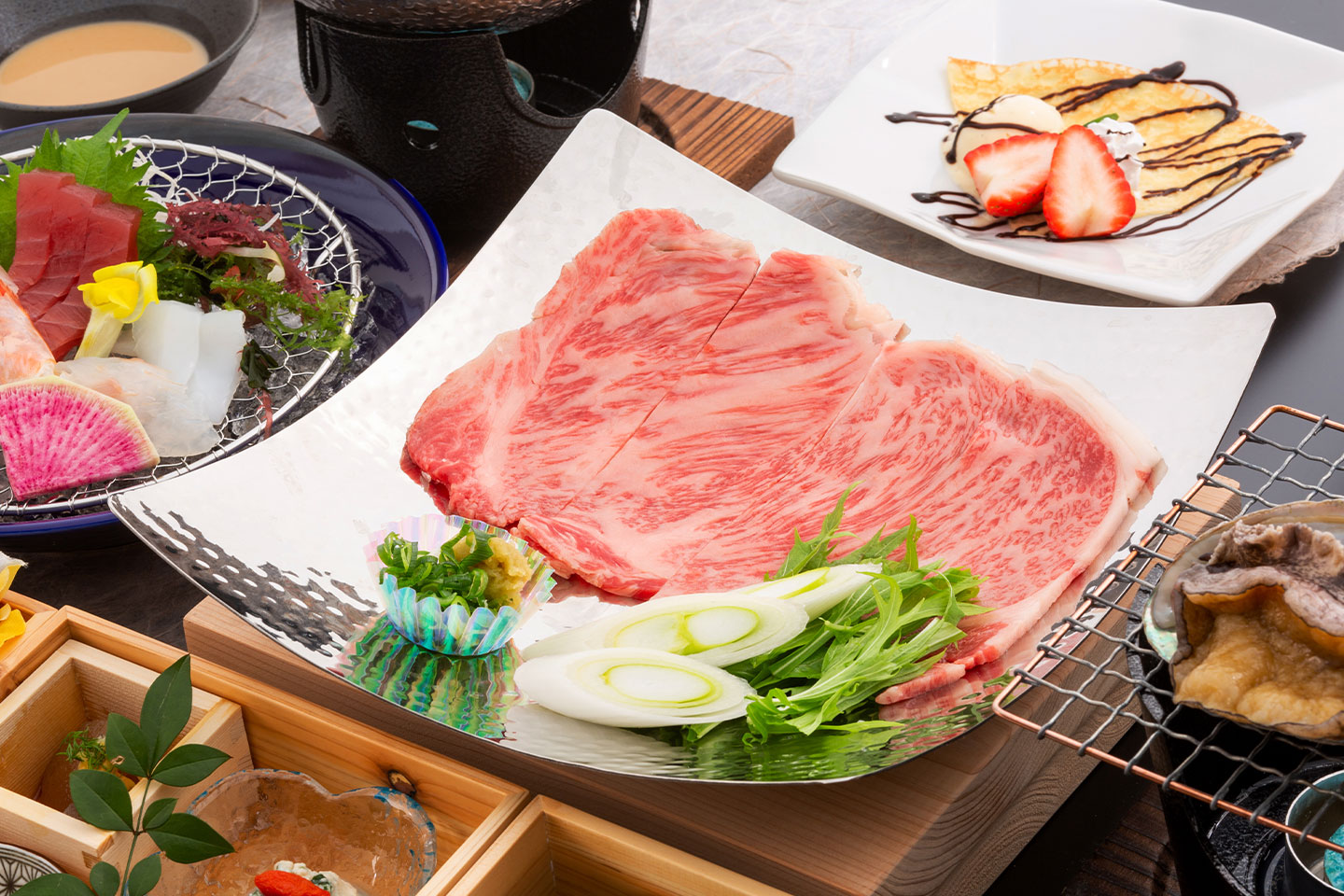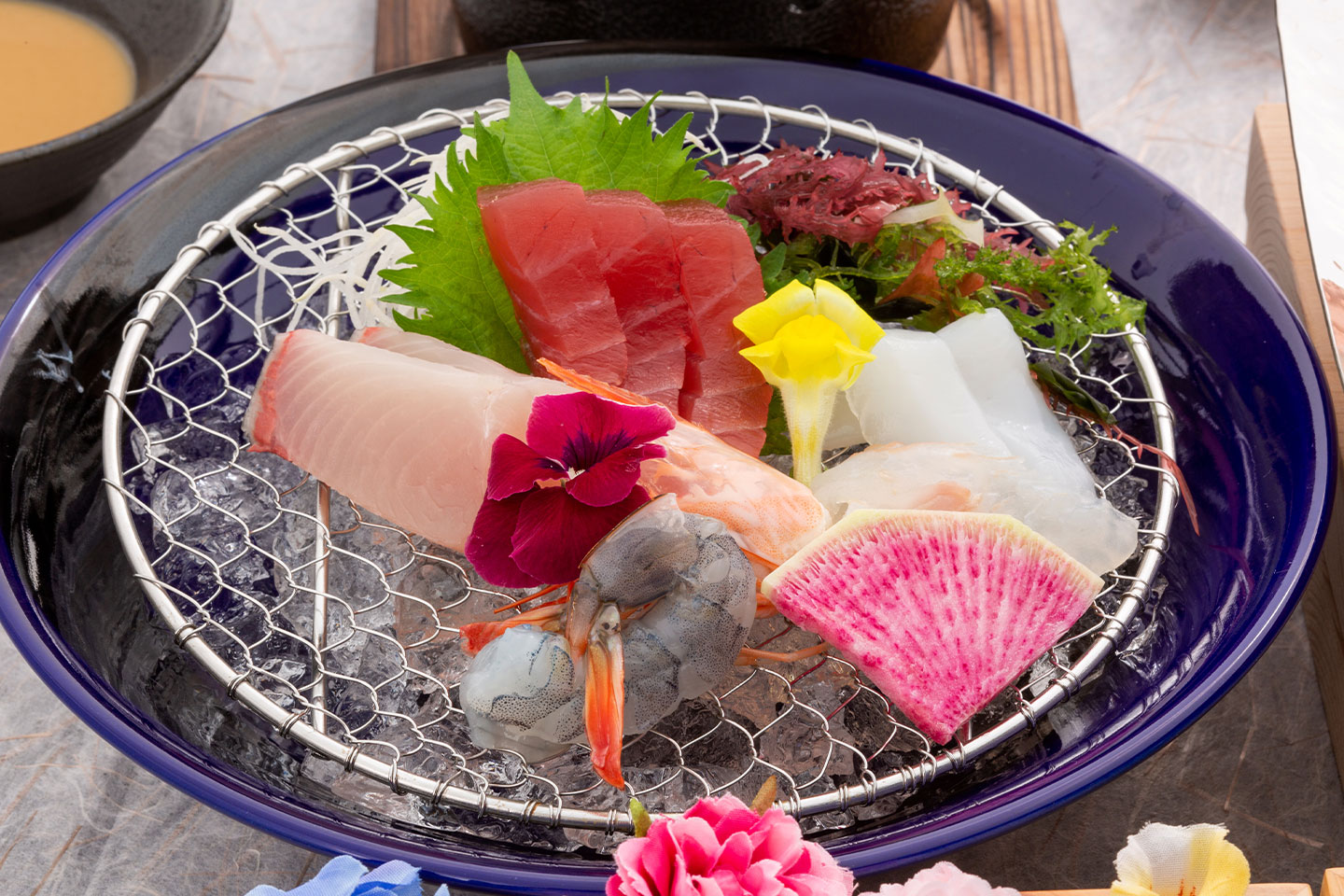 Breakfast
Breakfast consists of a small bowl of seasonal dishes food carefully selected by our head chef to help you get the most out of your day. Our special rolled eggs in our own unique Japanese soup stock is a favorite every morning. We also offer specially selected seasonal dried fish for you to cook on your own using the stove.